Shareholders
In this section it is possible to list all shares of a company.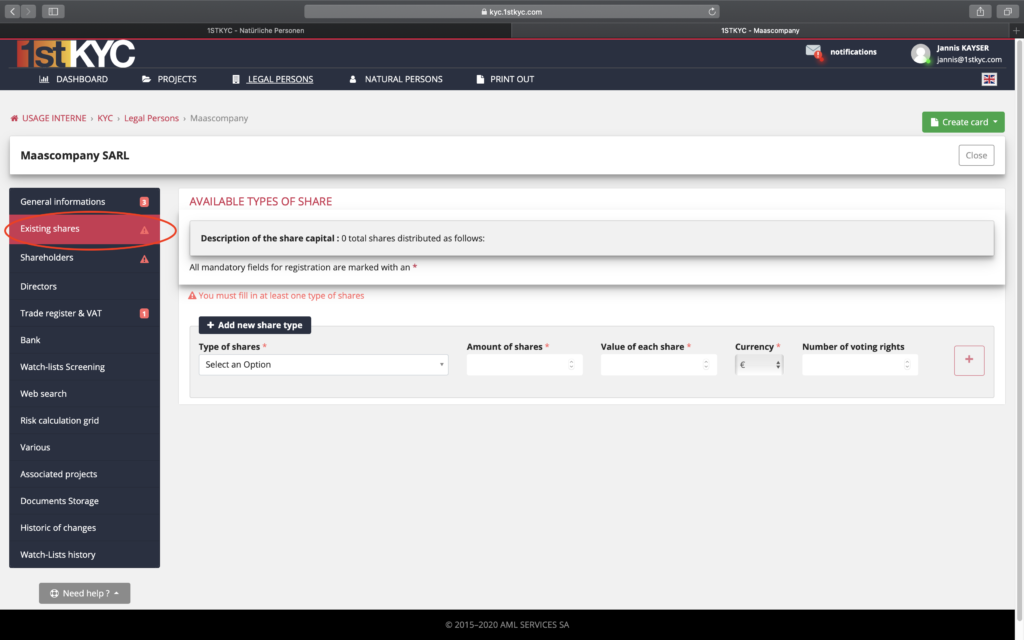 The first is to indicate the type of share, its quantity, the unit value of a share and the number of voting rights attached to those shares.
For shares without a value, enter 0.
If different shares exist, simply click on "+" to add a share.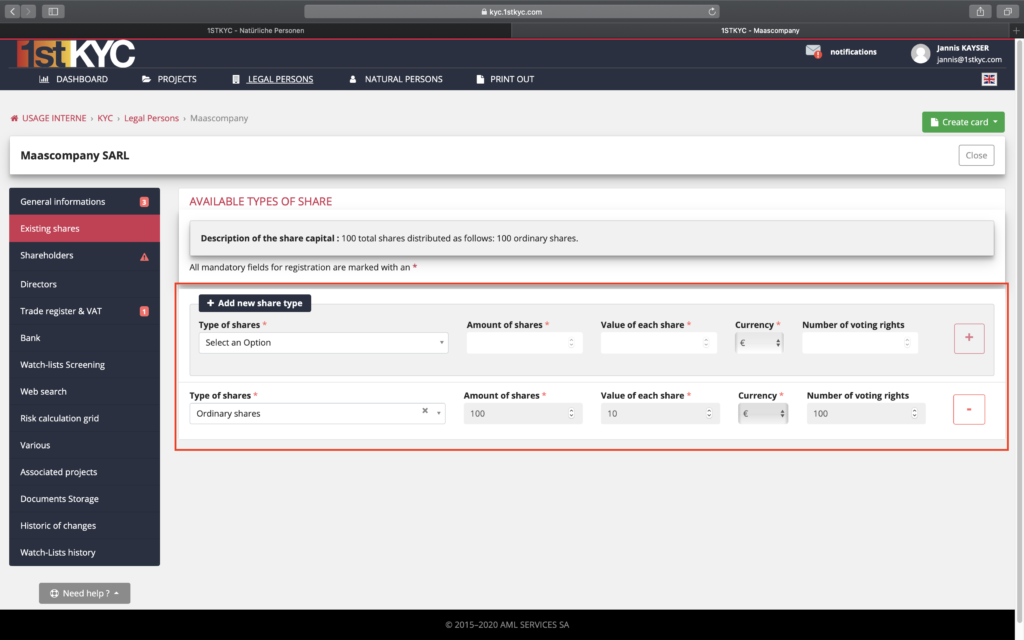 Shareholders may be natural or legal persons.
For each shareholder, indicate the types of shares held, the number of shares held and the number of voting rights for that person.
Ideally, for each type of share, all units should be assigned to one or the other shareholder.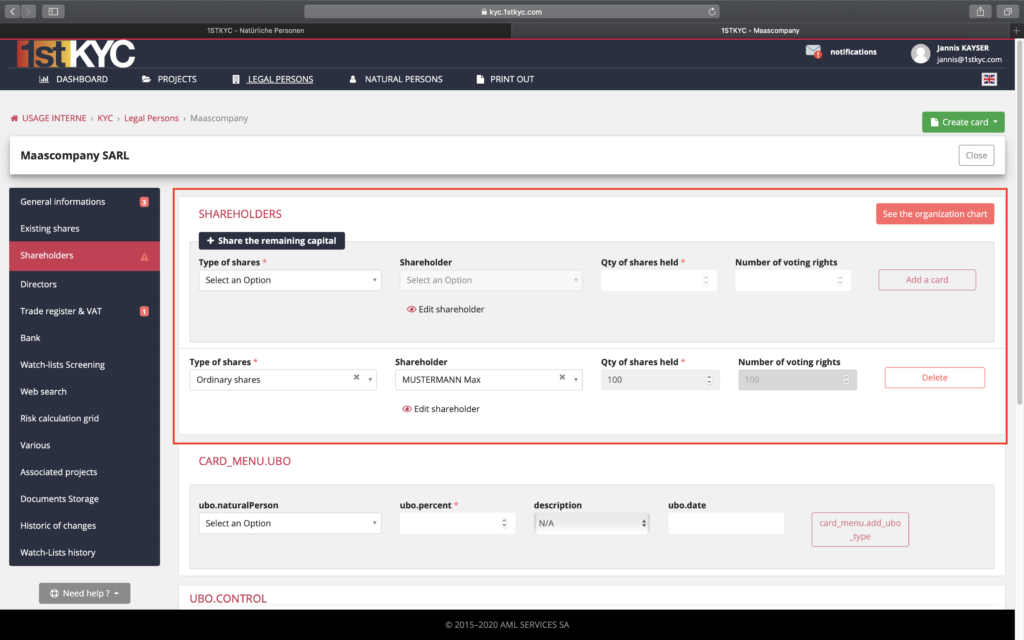 The fact that some shares are not allotted or that their owners are not known is not a problem, but it does affect the level of risk of this legal entity. Legal entities with shareholders who do not wish to disclose themselves or act through opaque structures worsen their risk level.
Every natural person who is registered as a shareholder in a legal entity is automatically transferred the information to its data set.