You have just registered for the application and are wondering how to start using it?
The application combines two databases. The one for legal persons and the one for natural persons. In both databases, you have the listing of your records. A record is a legal person, or a natural person. The records are of course interconnected.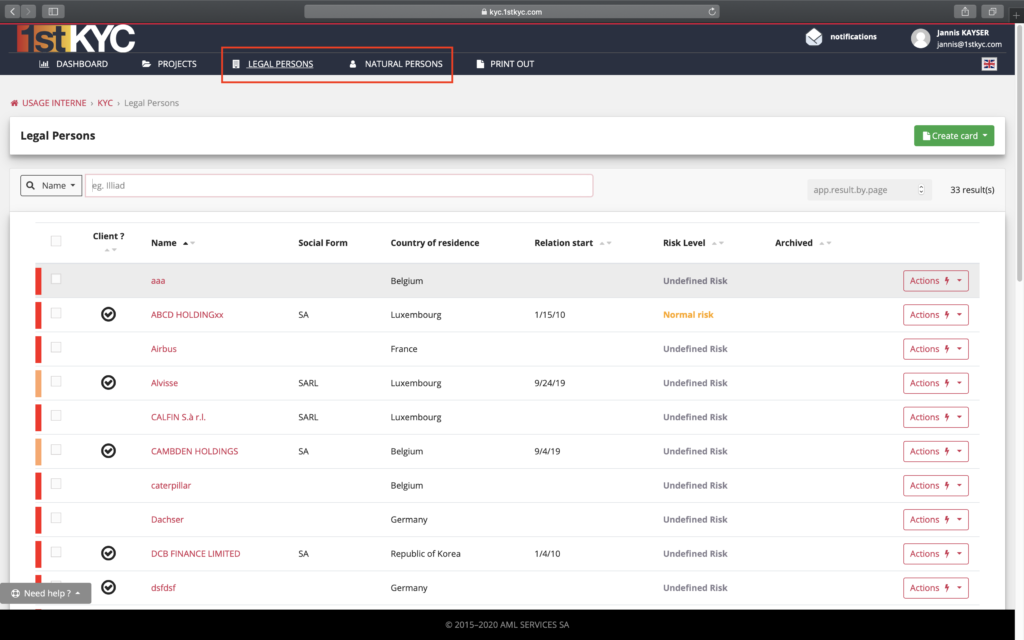 The first thing to do is to create profiles of natural persons. So you have to go to the settings and then click on Natural Person Profile on the left.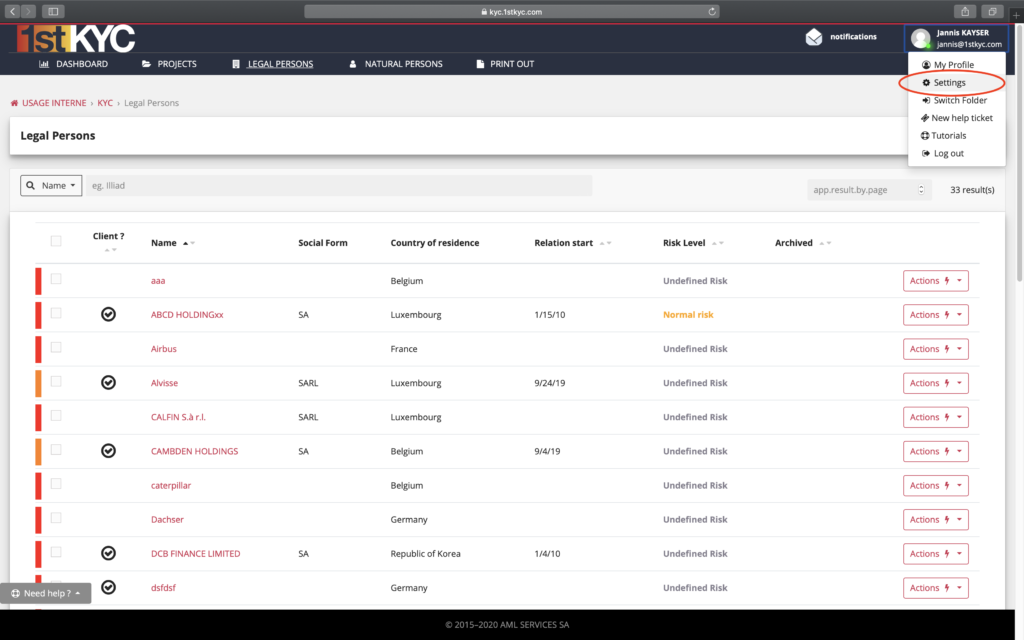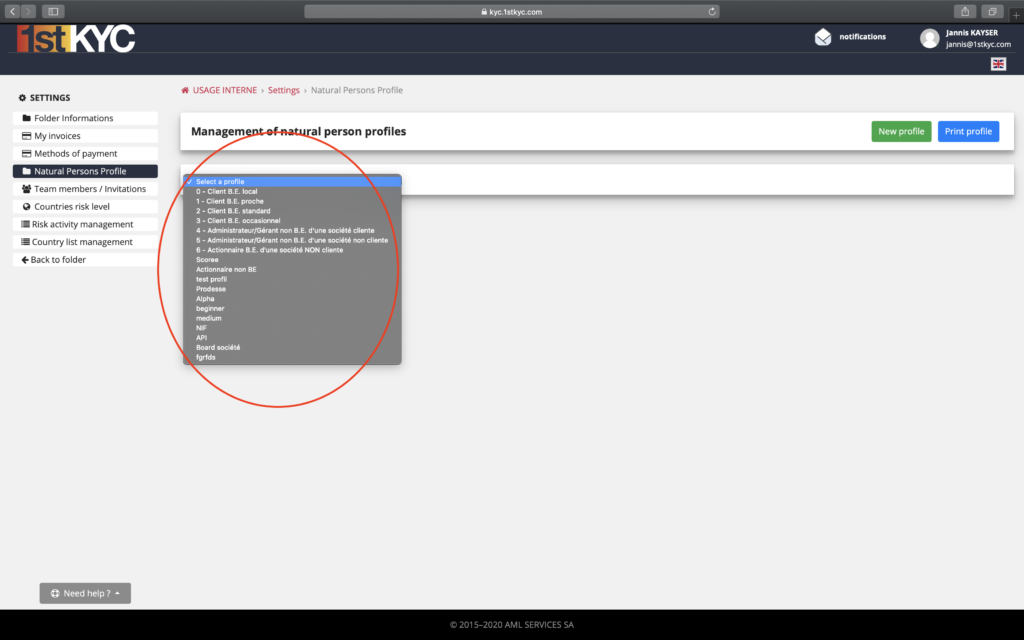 Profiles represent categories of customers or prospects. Depending on the business relationship you have with this type of customer or the product & service you offer them, you will decide whether or not to collect a certain amount of information for this type of customer. The application allows you to follow the collection of the information you have defined as essential.
A certain number of profiles exist by default. You can of course modify or delete them, or you can create new ones.
When you create a natural person master record, you must attach this master record to a profile. Depending on the profile you have assigned to the natural person, the system will tell you which fields you need to complete.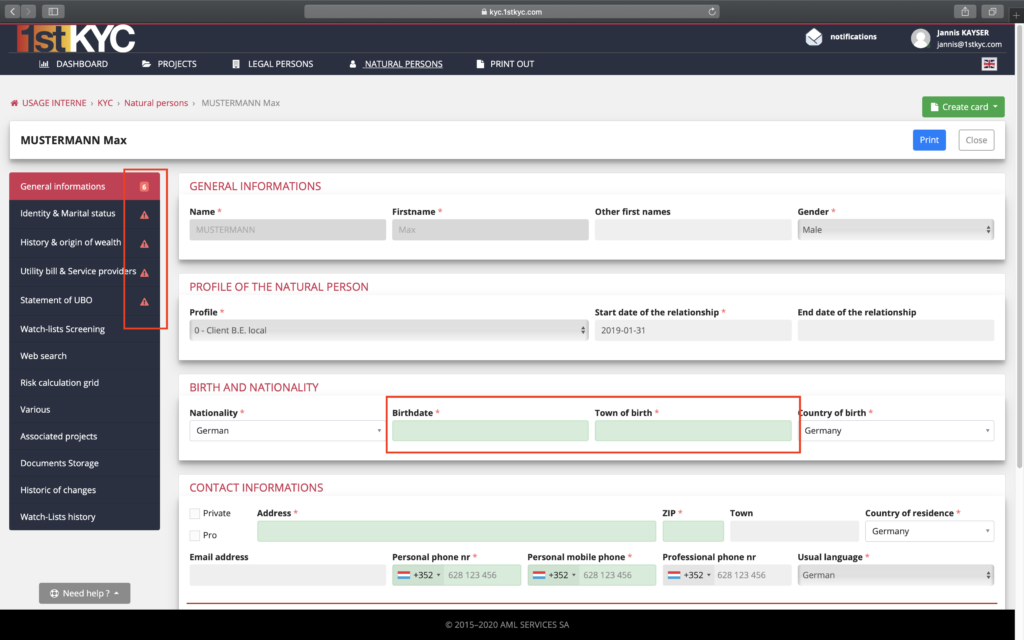 When the list of Natural Persons is displayed, you will notice that there is a colored rectangle to the left of each line of the listing. This is the "color code" of the record on this line.
If the color code is red, it means that essential information is missing for this record.
If the color code is orange, it means that the essential information has been encoded. The record must be validated by a Manager, who will guarantee the accuracy of the data recorded.
If the color code is green, it means that the essential information has been collected and that the form has been validated by a Manager.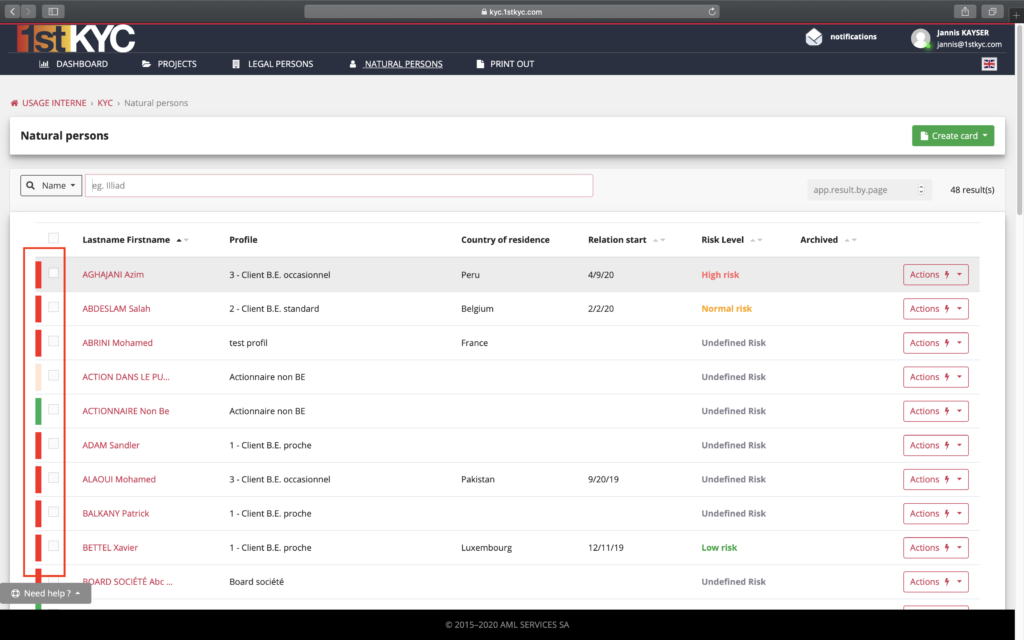 In other words, your due diligences are in order for this form.
When you complete the information relating to a natural person, you must manually check the database. This will allow you to detect politically exposed persons, or their relatives or sanctioned persons.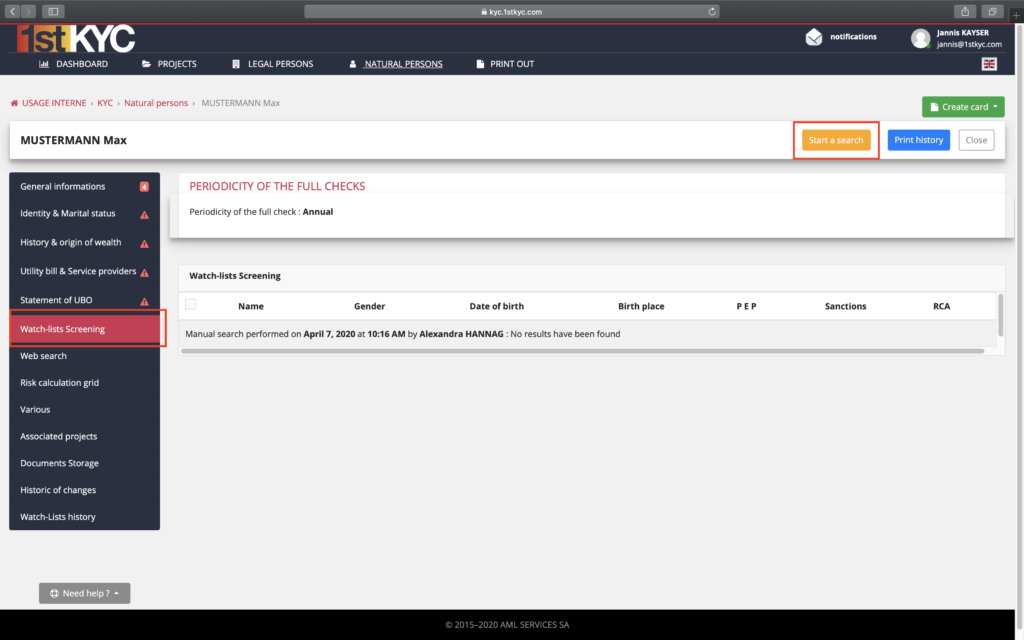 Filling out a form also requires the calculation of the risk level. In the grid that we propose to you, the majority of the questions have been answered automatically.
After that, the calculation can be done and the risk will be displayed on the top right of the screen. You can deviate from the risk calculated by the application. The system will take into account the level of risk introduced by you. You will also have to leave a comment to justify your change.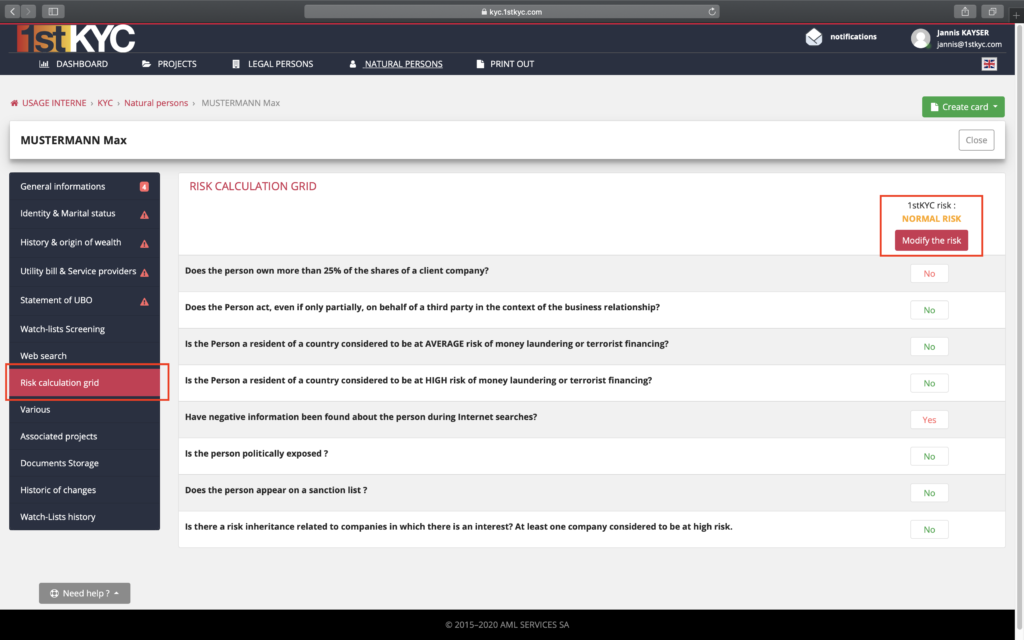 For more specific questions, we invite you to consult the Need Help tab at the bottom left of the page and click on FAQ, or via the menu at the top right.